Dandadan
Images from Dandadan, © Yukinobu Tatsu / Shueisha / Viz Media
I handled the lettering and retouching for this series, which is released weekly at the same time as the original Japanese-language edition globally.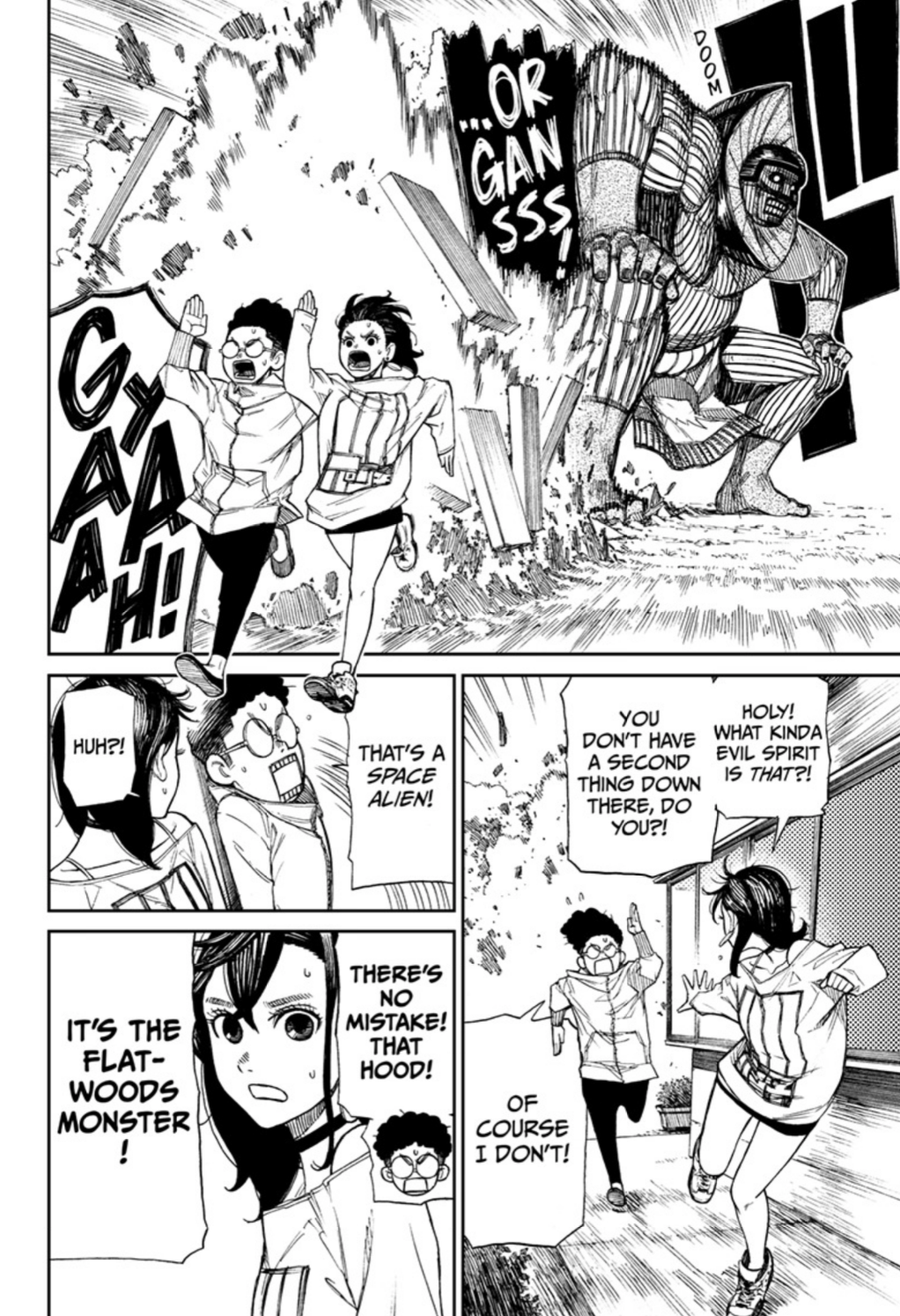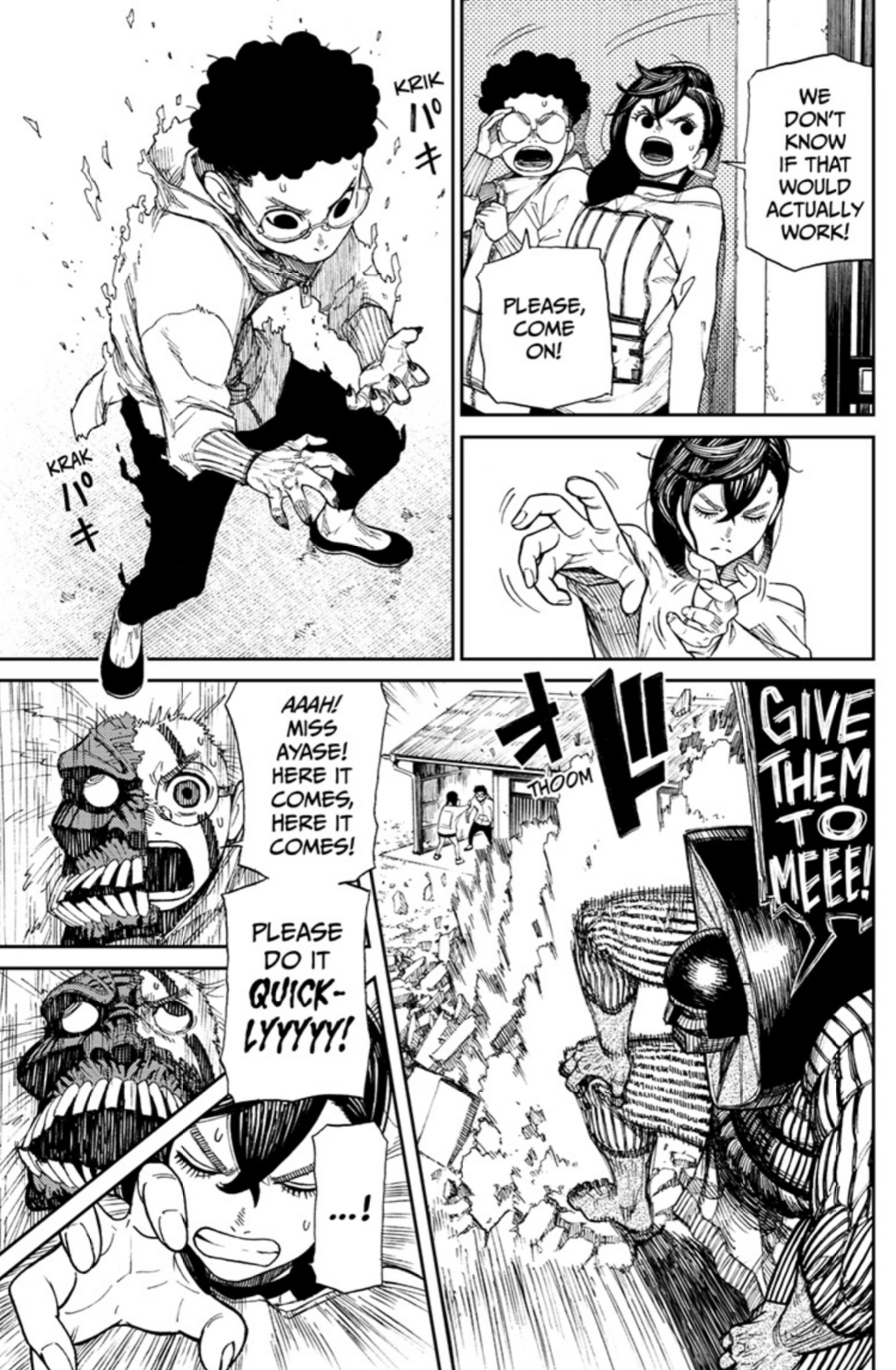 The artist for this series decided to include this funky hand lettering whenever a character is shouting. Typesetting in Japanese comics isn't traditionally handled by the artist, so this means that Tatsu intentionally wanted the lettering to look this way on the page. Knowing that, I had to try my best to recreate his lettering myself by hand.
The recreation isn't always one-to-one, but please keep in mind these are done under an extremely tight time constraint.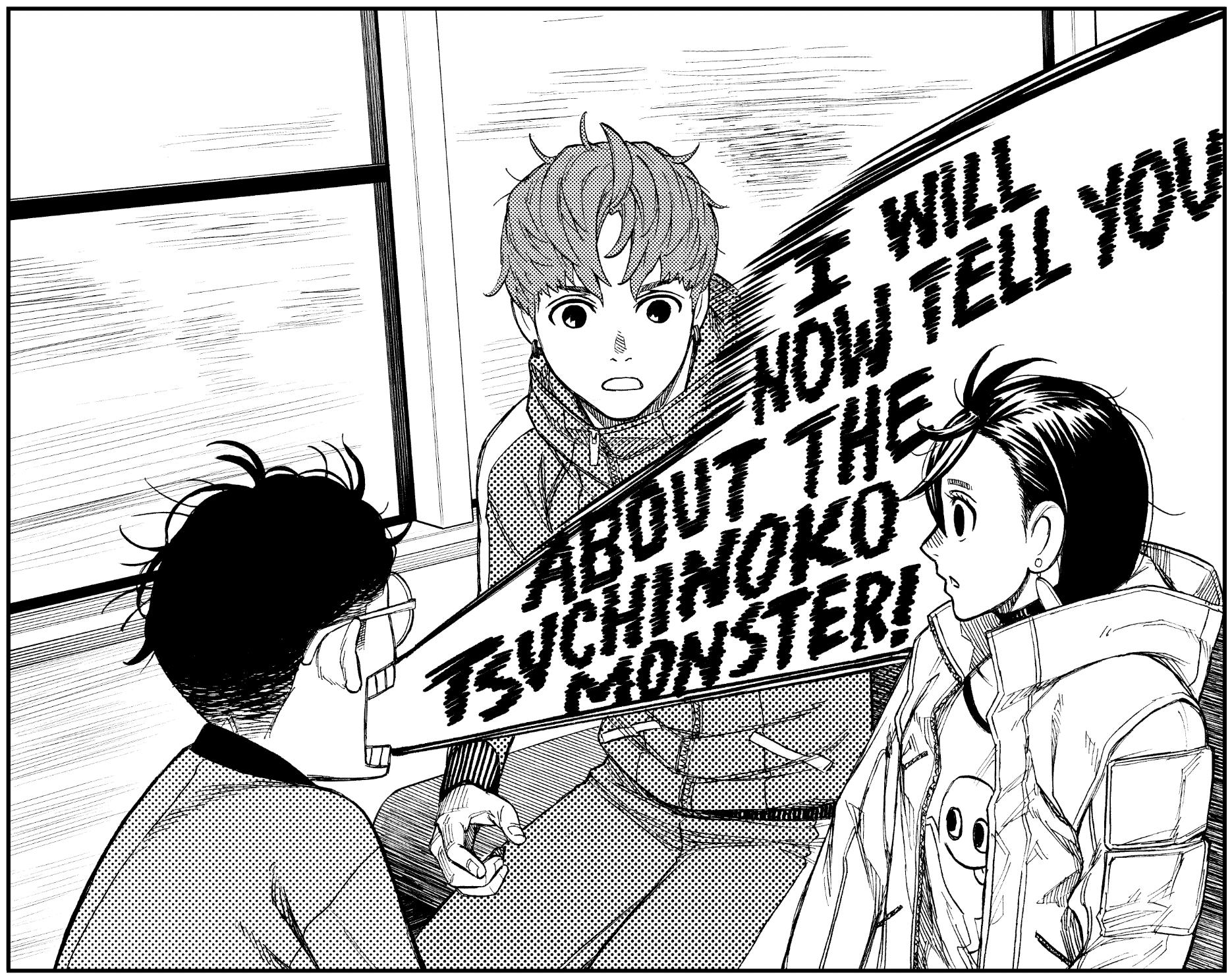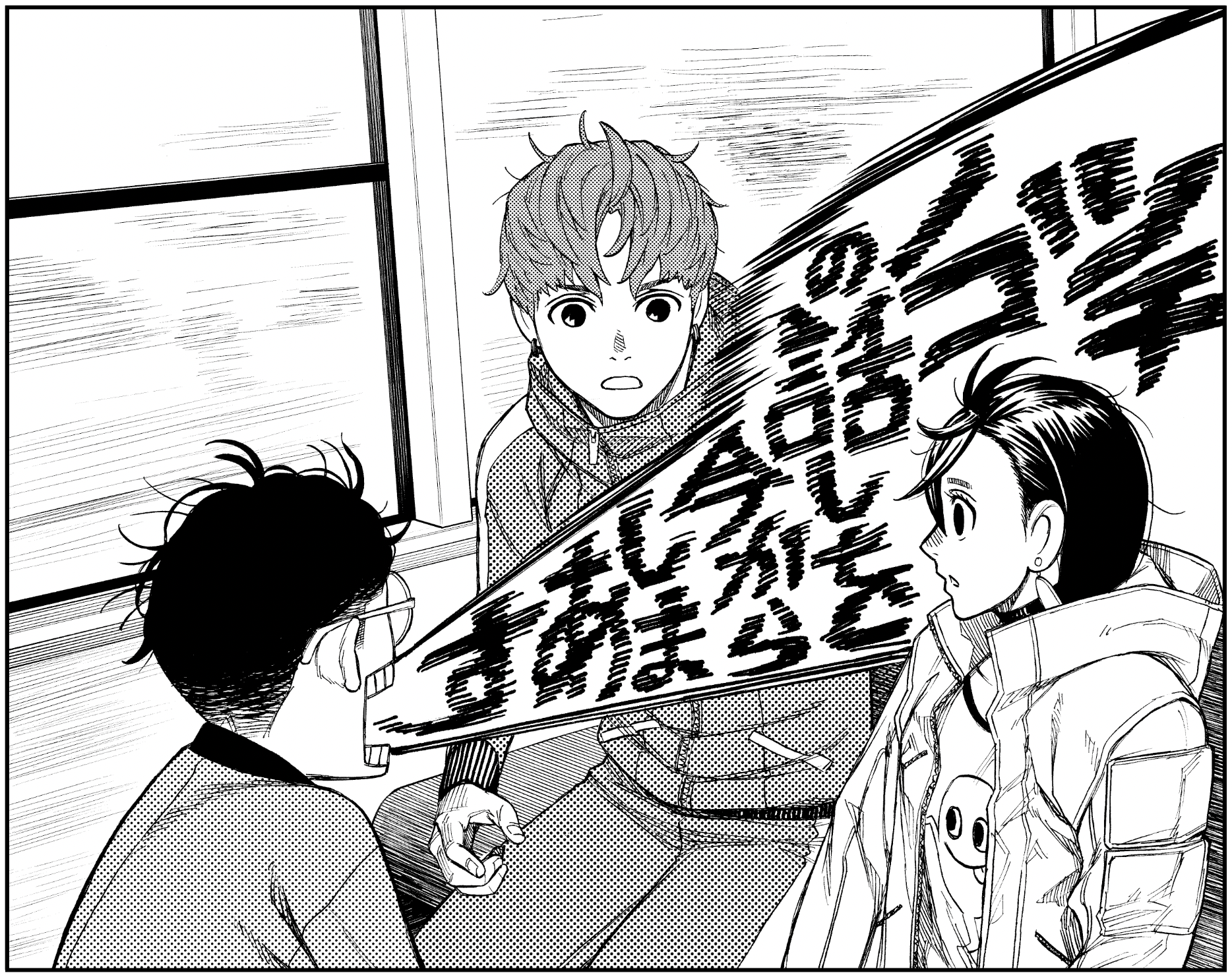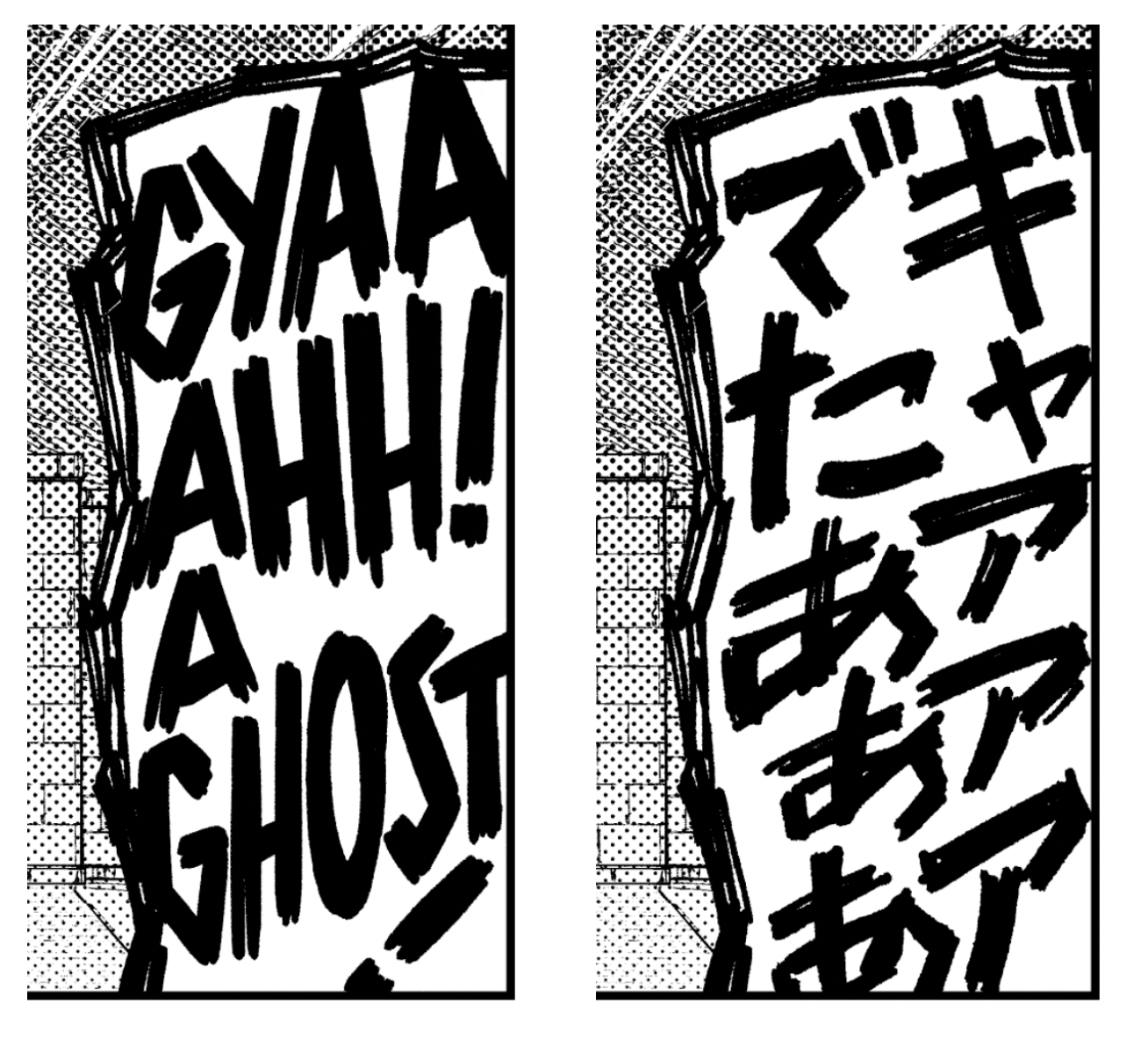 My lettering (left) alongside the original Japanese lettering (right). I have no control over the translation, and have to fit whatever piece of text I'm given into the space.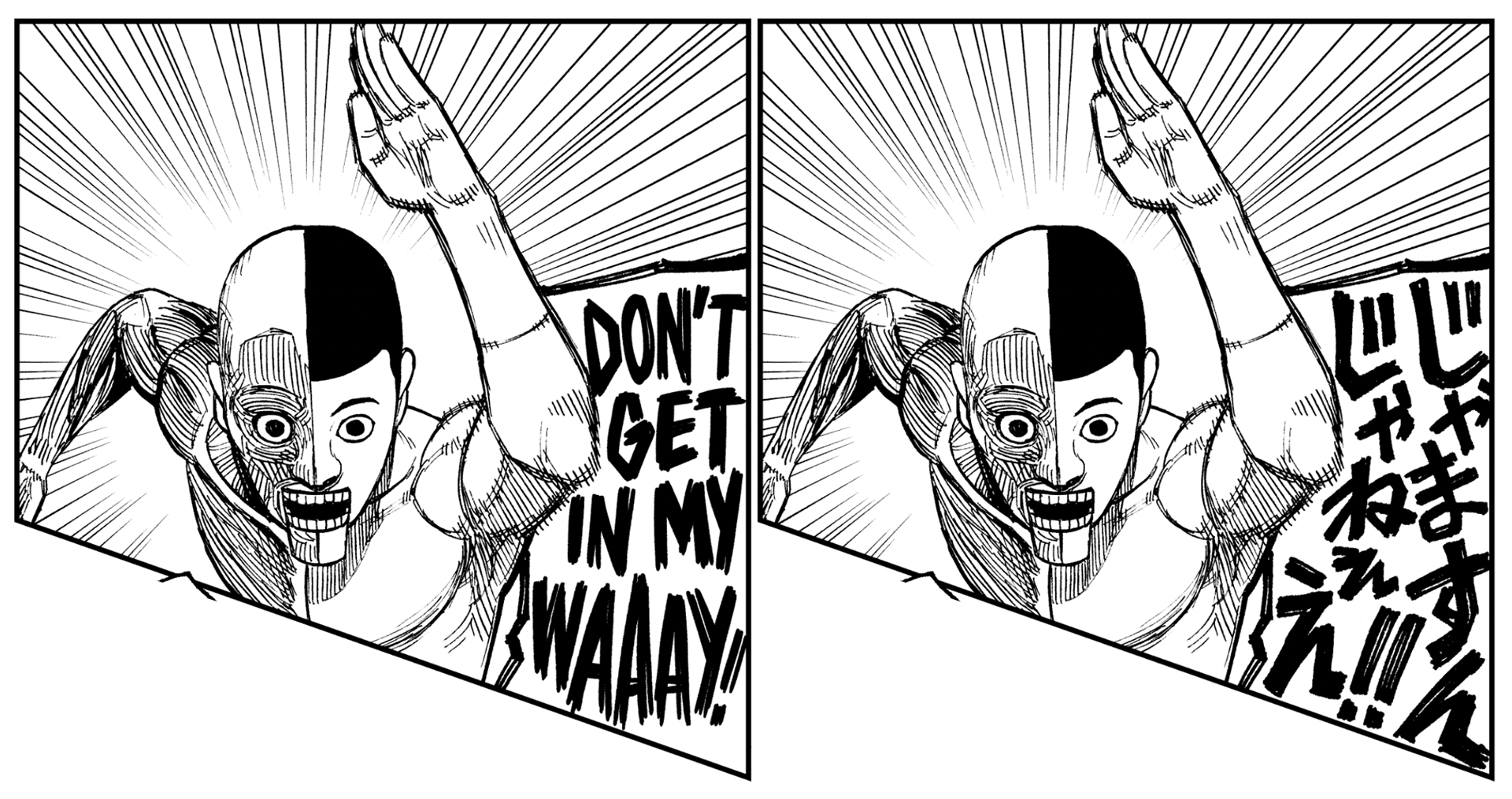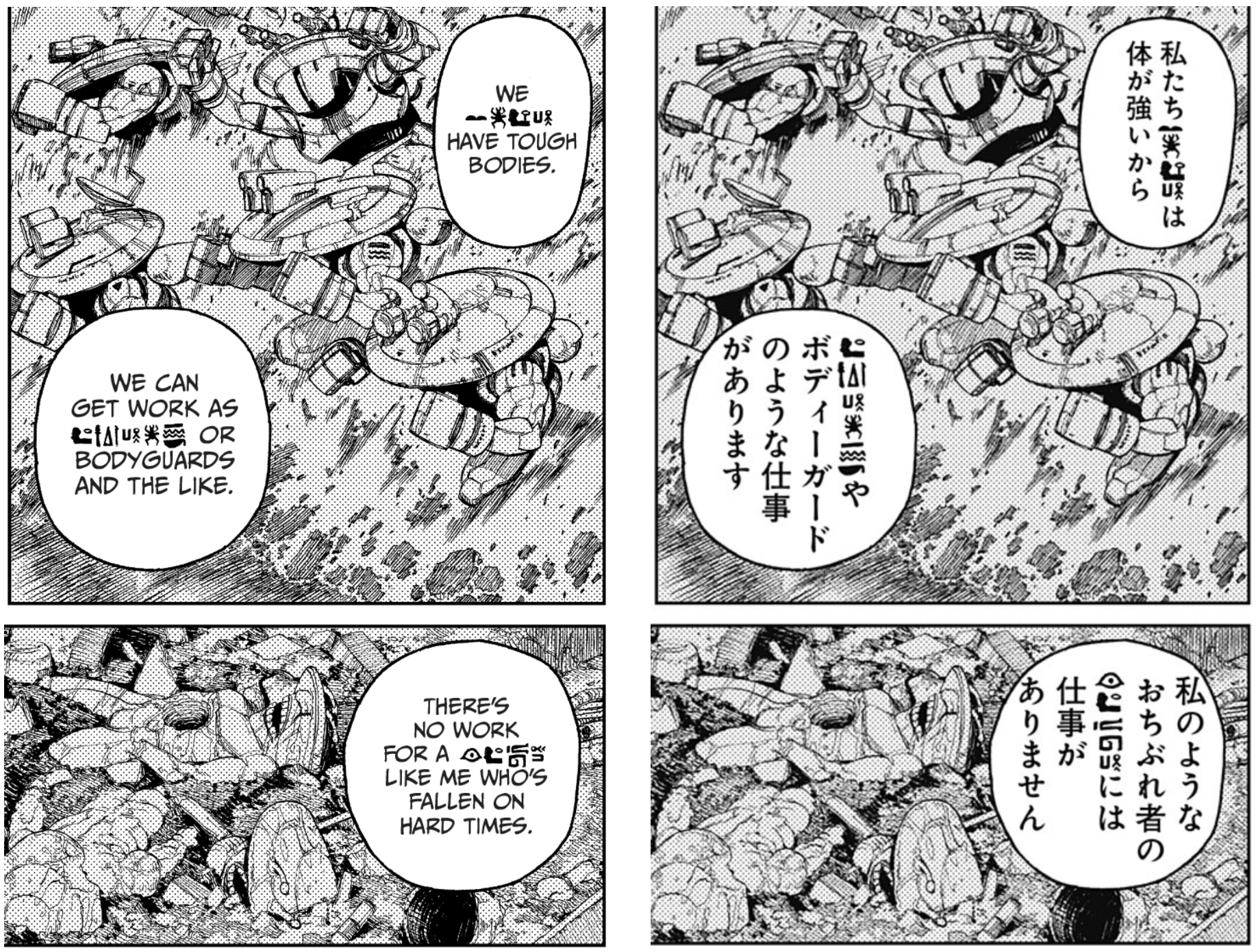 Notice above how the hieroglyphs are individually shifted compared to the Japanese edition (right). The English typesetting is done in InDesign, and the hieroglyphs are moved in Photoshop.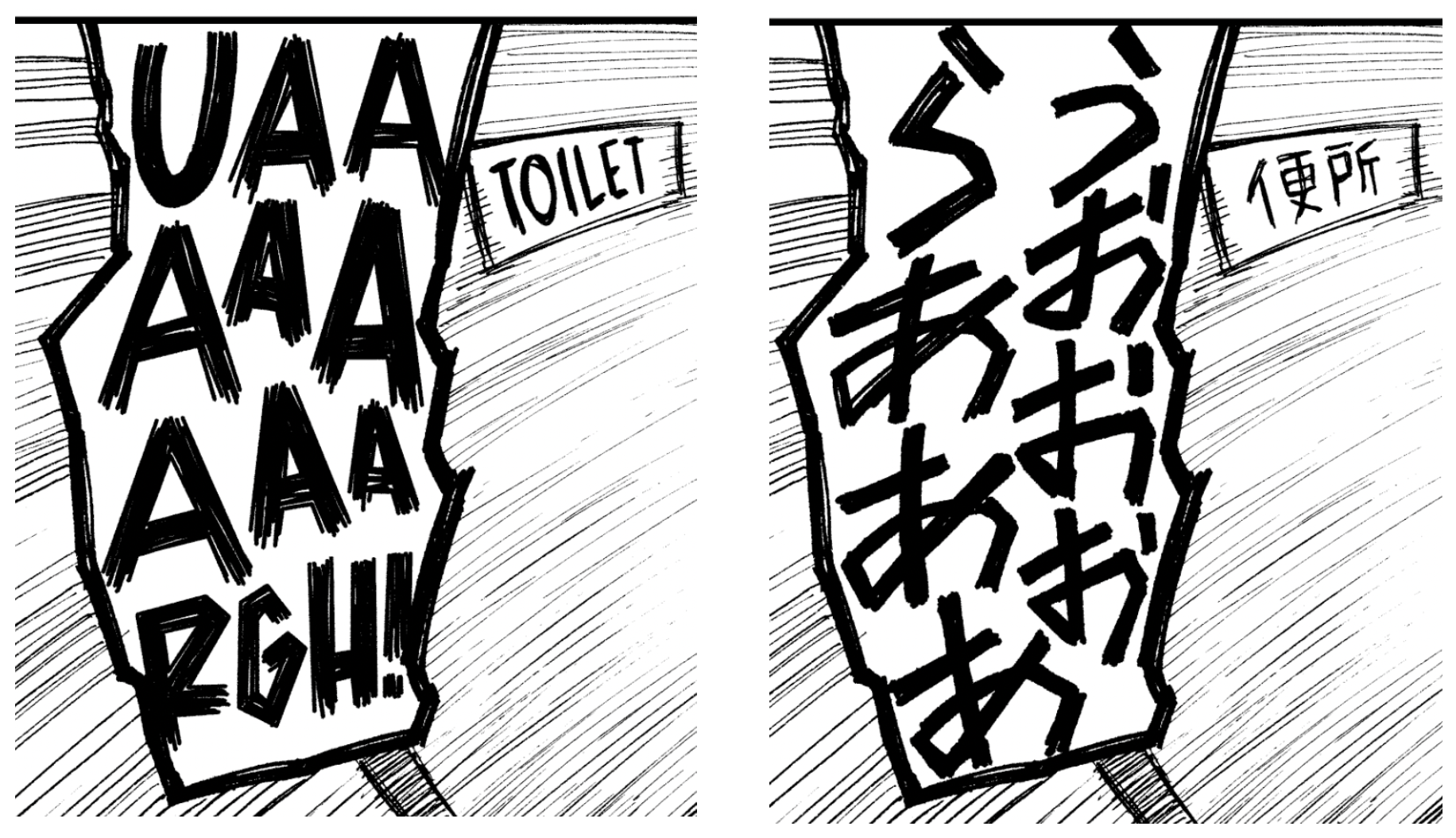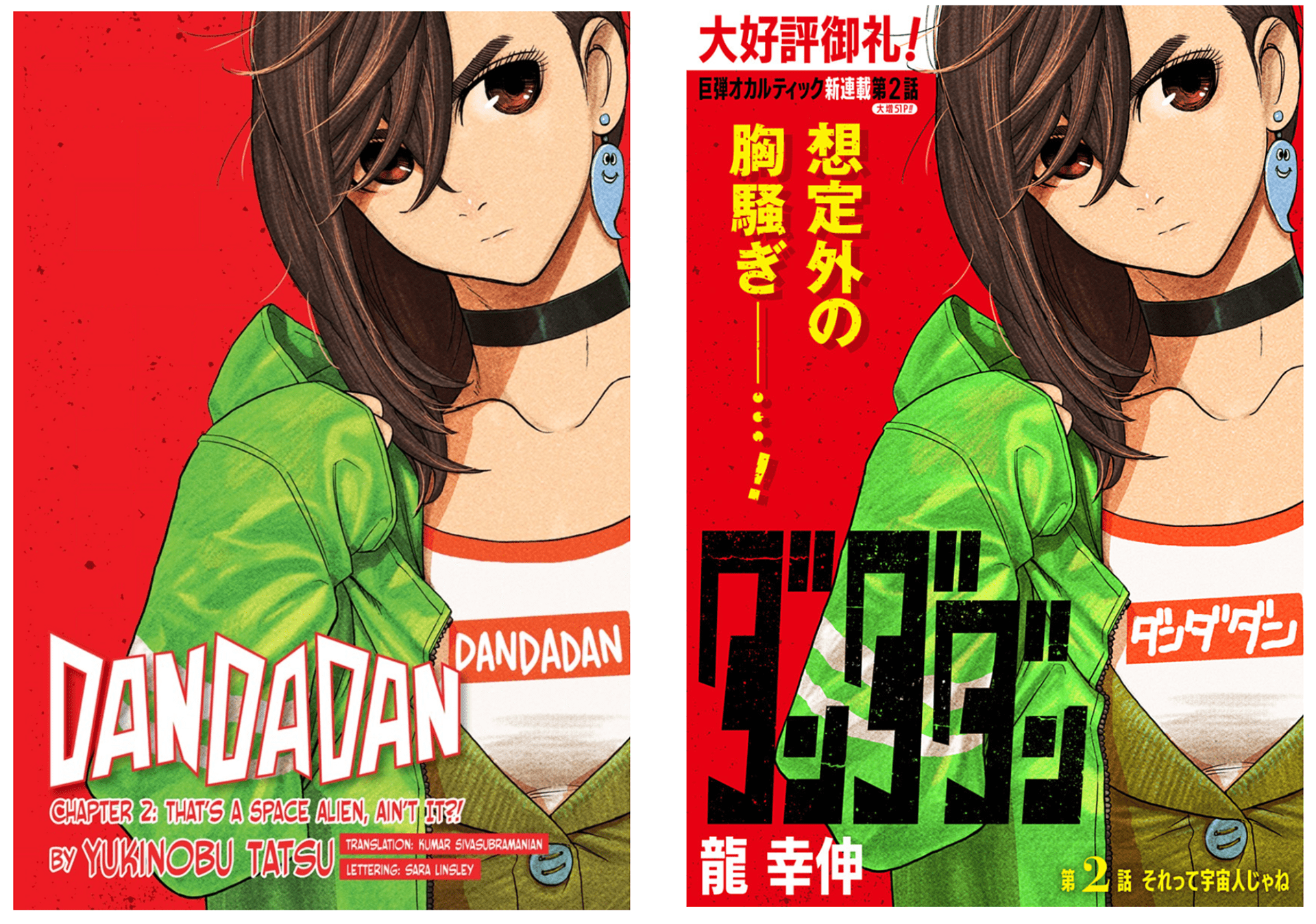 I also designed the logo used in the simultaneous release of Dandadan on Shonen Jump in English.