Those Not-So-Sweet Boys
Images from Those Not-So-Sweet Boys, © Yoko Nogiri / Kodansha Ltd. / Kodansha Comics.
I handled the lettering and retouching for this series.
The publisher's style for sound effects is to mimic the style of the source, but place the translation off to the side (styled subtitle).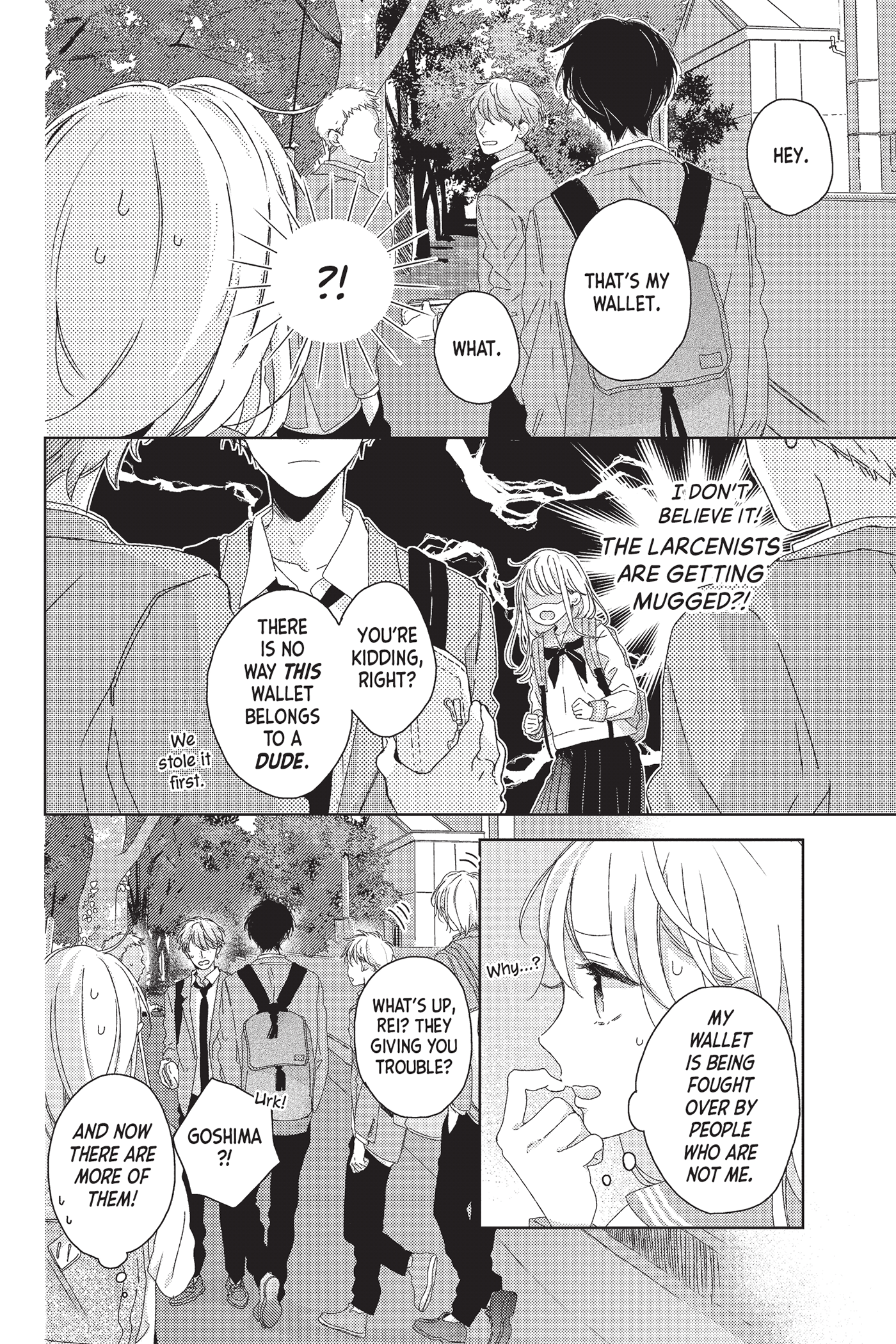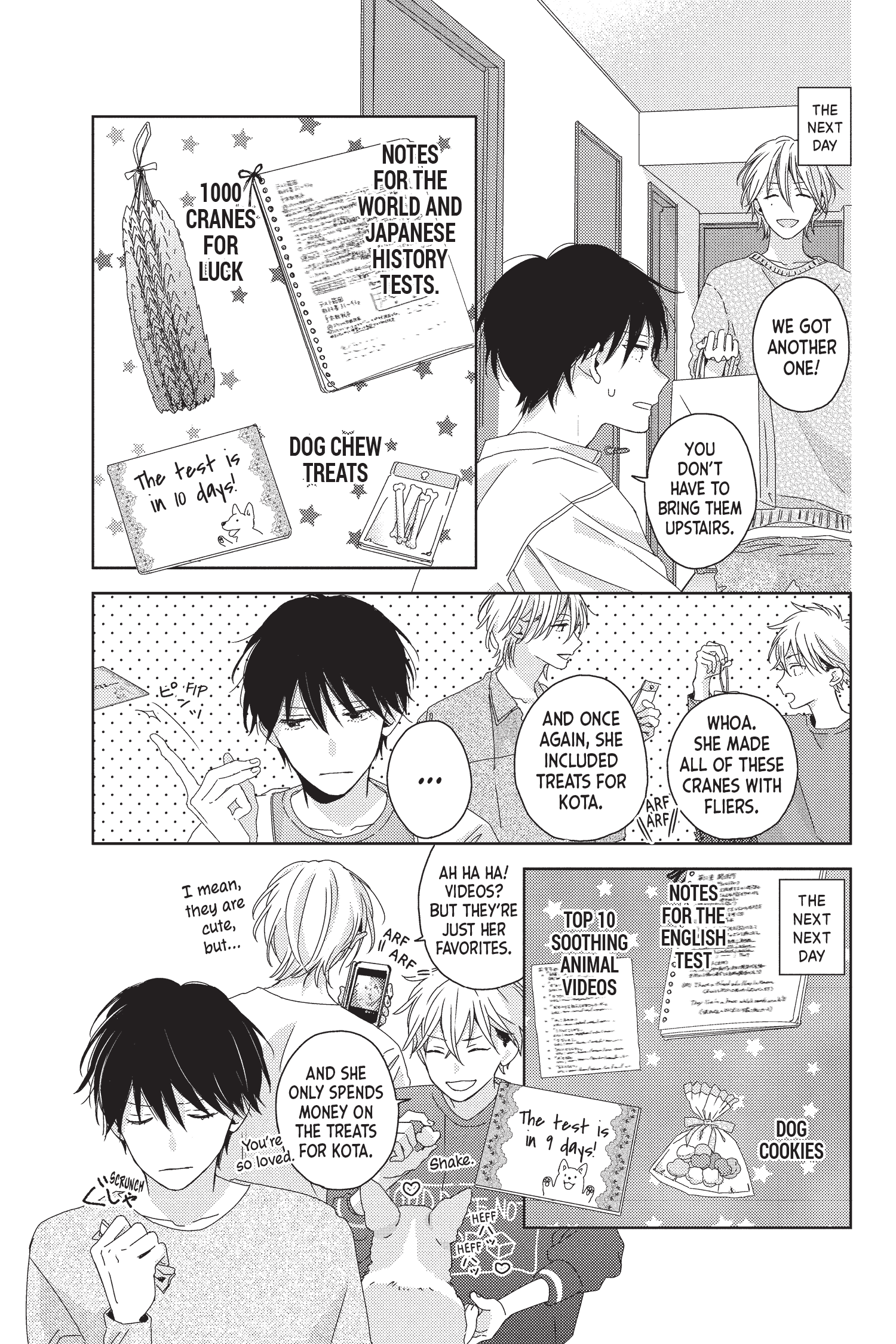 I also got to design the translation note pages for this series, which feature a flashback to the panel they're referring to.